Shenzhen, China (August 7, 2020) – As the world's preeminent LED trade platform, LED China is the world's largest event dedicated to the entire LED industry supply chain and an one-stop platform to see finished LED products and components from LED lighting, displays, chips, packaging, materials, illuminates, manufacturing equipment, and testing instruments.
Thanks to effective measures by the government, Covid-19 is now under control in China. Therefore, LED China 2020 will take place at Shenzhen Convention & Exhibition Center on September 1 to 3.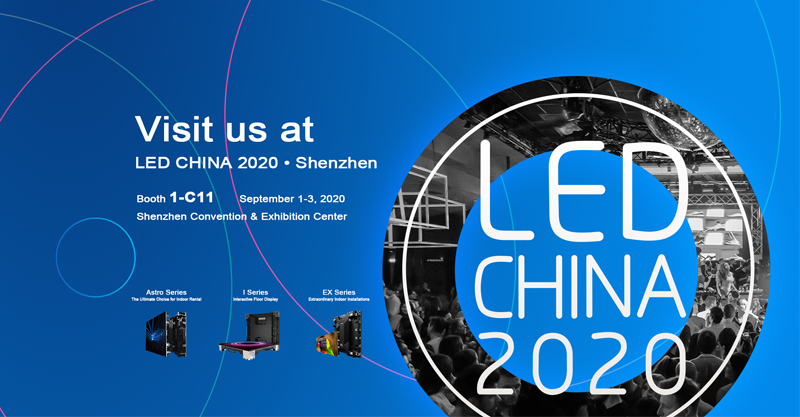 Uniview LED will launch new products for rental application and fixed installation at LED China. Let's see what to expect!
EX Series – Extraordinary Indoor Installations
EX series is launched in the end of 2019 and is well received by clients since its launching. It comes with 4 cabinet sizes to to adapt to any given space. It's super slim. It can be installed directly against the wall, with installation depth less than 80mm including back support. Its modules are completely interchangeable for different cabinets, thus clients don't have to manage different types of modules for one batch of screens.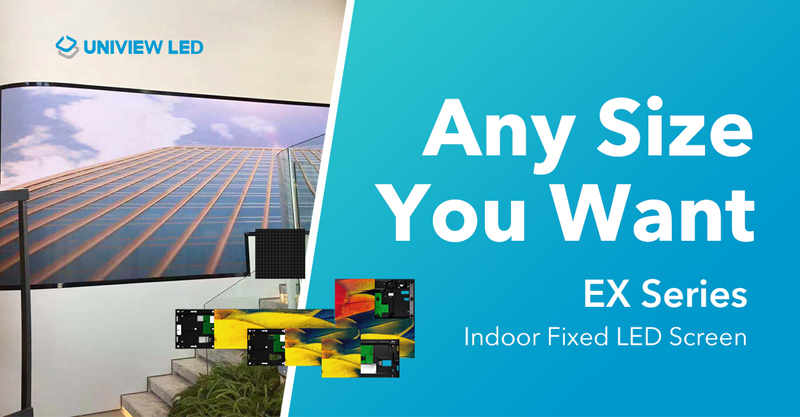 I Series – LED Dancing Floor, Catch More Attention
Since its launching, I Series brings unique interactive experiences to countless projects. Click to check out the cases.
Among all similar products, I series stands out with its unique competitive advantages. Extremely short response time, high stability and the wide viewing angle enable I series to provide the truly amazing experience for customers. With load capacity over 2000kg/sqm, it also excels in load-bearing performance.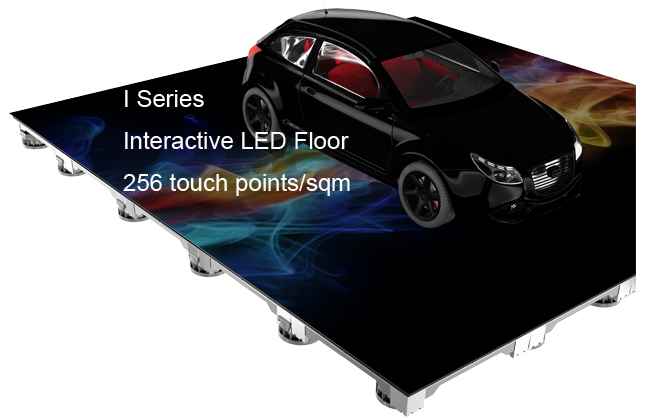 Astro Series – The Ultimate Choice for Indoor Rental
Newly launched in 2019, Astro series is uncompromisingly designed for indoor rental applications in every respect. The visual experiences: excellent. The maintenance, installation and dismantling: super easy. The weight: super light, 7.4kg only. The connection: multiple choices available. The curve: reliable and precise.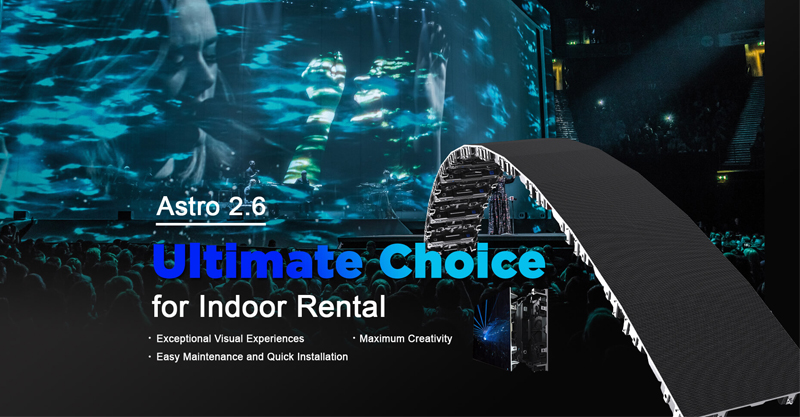 If you are planning to join the show on site, and haven't registered yet, please start your visitor registration by clicking here: http://online.ubmtrust.com/c/14YznNfHsuzrEJWSMdRkalvo6T32g.
We look forward to seeing you at Booth 1-C11!