Shenzhen, China (September 11, 2020) – Last week, the 3-day LED China 2020 · Shenzhen had ended successfully. Though affected by the Covid-19, the fair still attracted 15,207 visitors, which showed a turnaround in the LED industry.
At this year's show, Uniview LED brought the latest products for rental markets and fixed installations. And again, the interactive LED floor wowed visitors on site because of the real-time interaction.
I Series Interactive LED Floor – Truly Interactive
As always, I series attracted the most visitors and showed the unrivalled performance. There's a large screen featuring 40 sqm on the floor, with a 5.2mm pixel pitch, allowing visitors to enjoy the fun of it. I series can accurately interact with users thanks to the built-in interactive system. There's 256 touch points/sqm and the capacitive sensing makes it more responsive and avoids mistriggering in the meanwhile.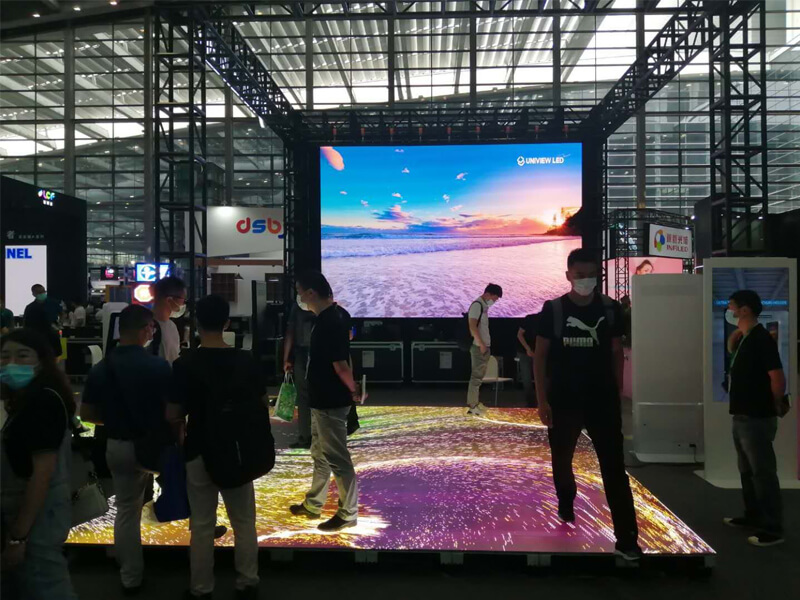 Astro Series – the Ultimate Choice for Indoor Rental
The screen of Astro series measured 3 meters high and 4.5 meters wide, which was built by 54 500*500mm cabinets and delivered excellent visual performance with a pixel pitch of 2.6mm and optimum screen flatness. With the frame made of magnesium alloy, the cabinet weighs 7.4kg only which greatly facilitates installation and dismantling. It can be quickly installed by single person, no matter vertical or horizontal connection thanks to the user-friendly structural design.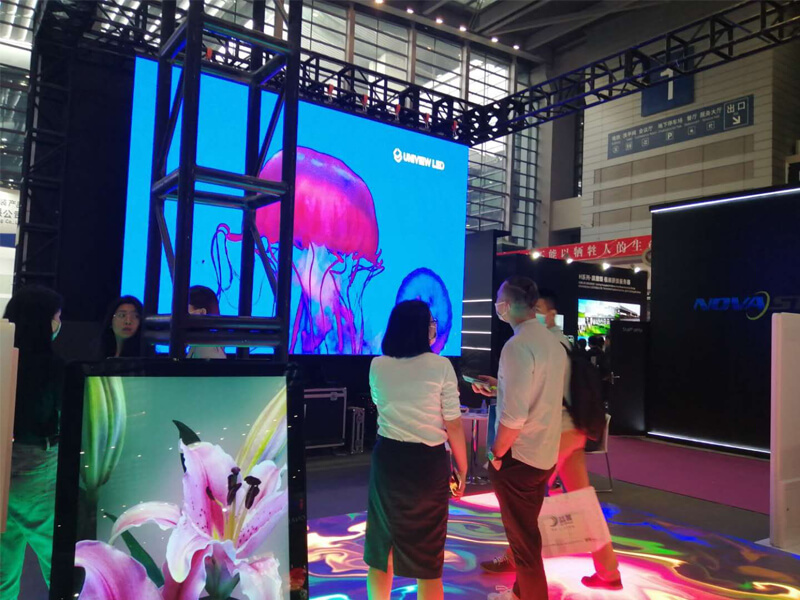 EX Series – Extraordinary Indoor Installations
EX 2.6 series was mounted on the reception desk with a corner screen design to showcase the truly seamless corner connection. The product comes with 4 cabinet sizes to to adapt to any given space. It's super slim and can be installed directly against the wall, with installation depth less than 80mm including back support. The screen flatness also outshines other products in the market thanks to the die-cast aluminum cabinet.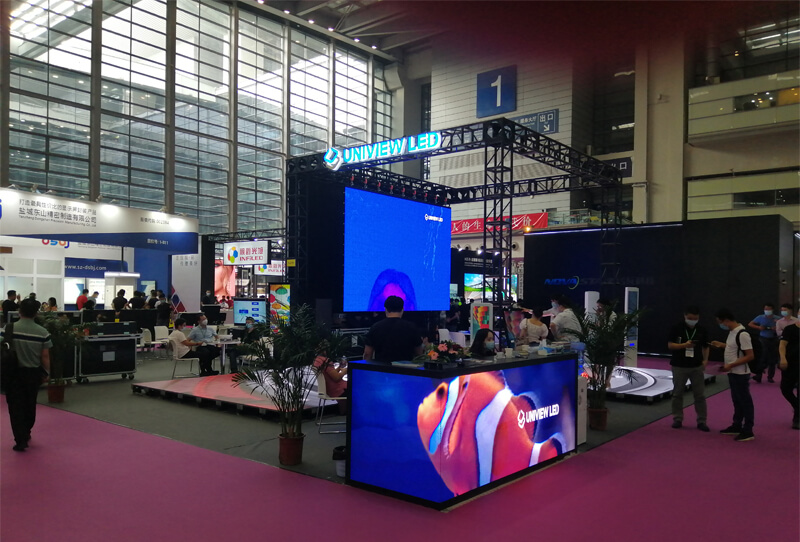 2020 is a tough year for all of us but Uniview LED never stops developing the new solutions for fixed and rental markets and will bring the new products to ISE 2021. Let's expect!