Shenzhen, China (February 14, 2020) – Last week, from 5th to 7th February, the seventh edition of Live Entertainment Expo Tokyo, the B-to-B fair dedicated to the live entertainment industry, took place in Tokyo's Makuhari Messe. Uniview LED mainly showcased three excellent products and the creative booth design wowed the visitors on site.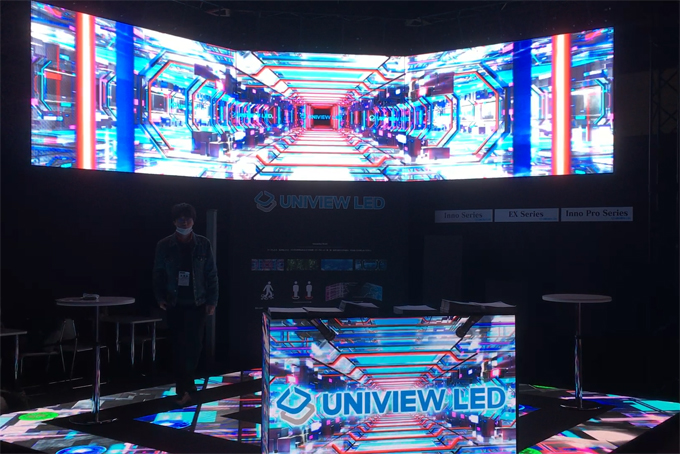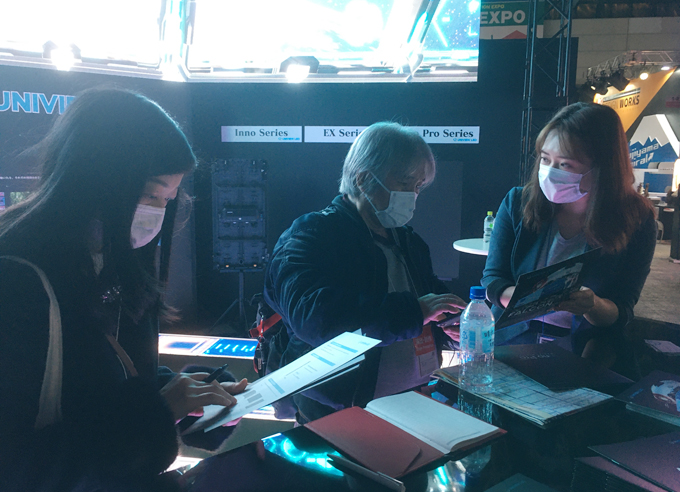 Inno Pro – 5,000 Nits Ultra-bright
The screen mounted on truss system was our new products – Inno Pro series, which was dedicated to deliver the best-in-class display effects.
We all knew that exceptional display effect, high reliability and quick installation and maintenance were the major concerns for live entertainment projects. Inno Pro, the premium solution for outdoor rental applications, impressed visitors by its peerless visual performance with unrivalled brightness and contrast ratio. It delivered 4,000-5,000 nits brightness at lower power consumption and boasted high reliability to ensure the smooth running of your project.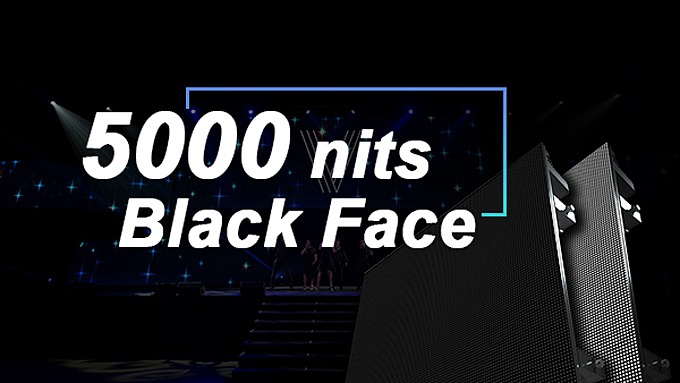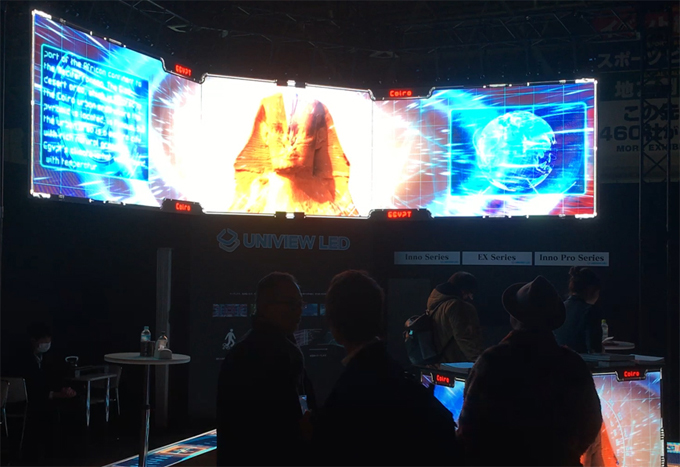 I Series – Experience is Everything
Different from ordinary designs, the distinctive layout of I Series Interactive LED floor provided unique experience for visitors. If you wanted some connections with your audience or customers, interactive LED floor was the ideal choice. Among all similar products, I series stood out with the extremely short response time, high stability and the wide viewing angle. The real-time interaction of I Series would definitely add some sparks to your project.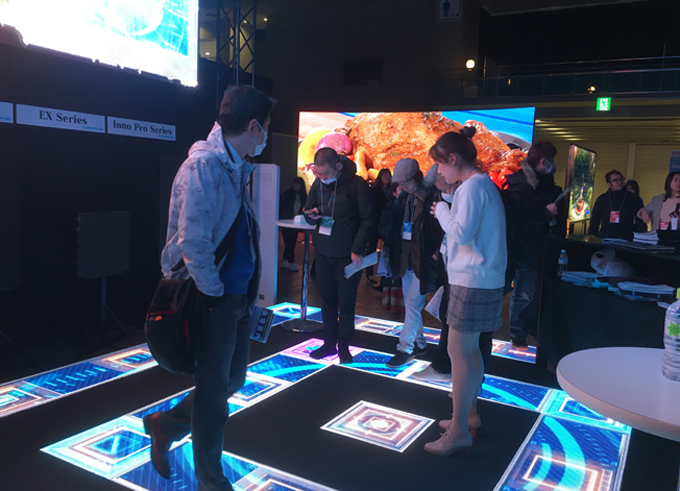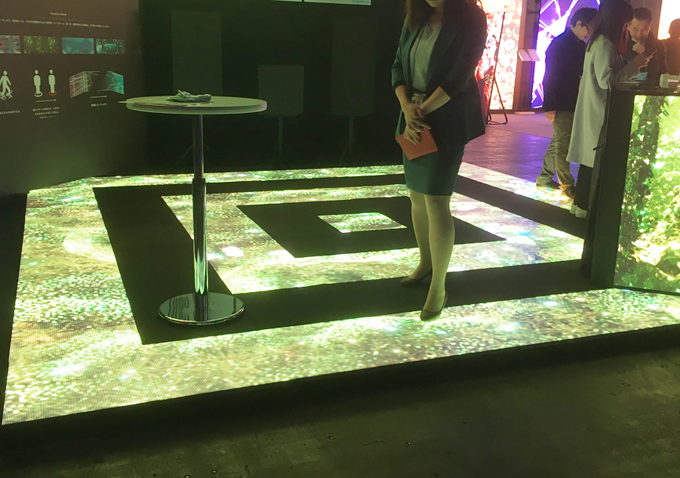 EX Series – Strive for Perfection
As you could see, the screen wrapped around reception desk was EX series. EX series, Uniview LED's latest design for indoor fixed display, broke the limitation on screen size with a combination of 4 cabinet sizes – 500*500, 1,000*250, 750*250 and 500*250mm. The truly seamless corner connection ensured an exceptional visual experiences. It's an ideal solution for indoor fixed installation, featuring super slim installation, easy maintenance and installation, etc.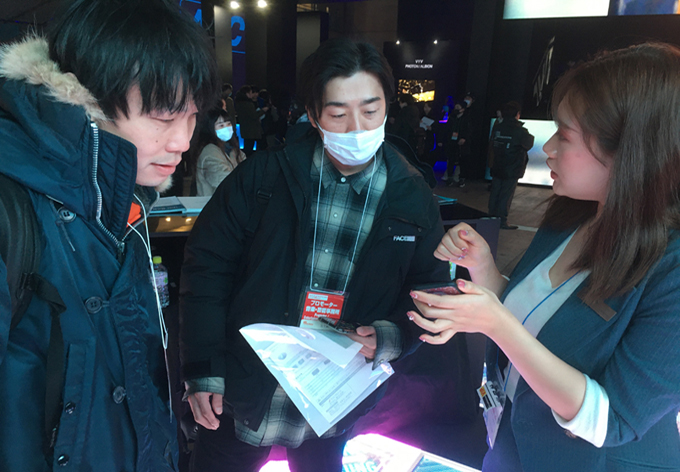 Miss us at Live Entertainment Expo Tokyo? Don't worry, we will also attend LED China·Shenzhen. And we will inform you once the new date is announced. All of our new products will be there. Look forward to seeing you at 1-C11!