Dear customers and partners,
Affected by the Novel Coronavirus, our government announced all enterprises would remain closed till February 9. Uniview LED places a high premium on employees' health and welfare, thus we will return to work on February 10.
Is it safe to receive a letter or package from China?
Yes. According to the World Health Organization, it's safe to receive a letter or package from China. People won't be at risk of contracting Novel Coronavirus. From previous analysis, coronaviruses do not survive long on objects such as letters or packages.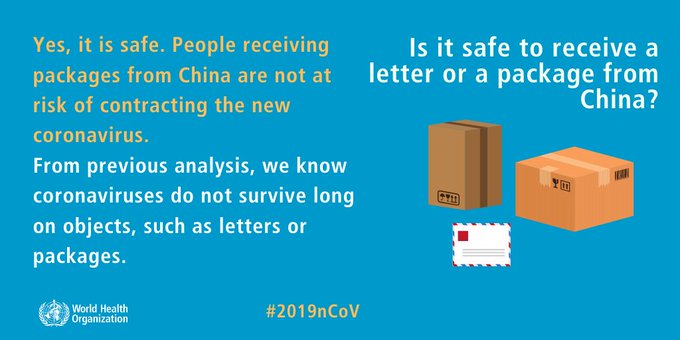 How Uniview LED copes with Novel Coronavirus?
Due to the delay of production, we are afraid that the schedule of some orders may be changed, but all employees in Shenzhen, China and our branch office in Netherlands will strive to provide adequate services and products to customers, together with upstream suppliers and downstream partners. Besides, we always keep a certain amount of products in stock both in Europe and Shenzhen for urgent orders.
In terms of the health of our employees, we will strictly follow the government's instructions to contain the spread of virus. All employees are required to wear face masks and prepare disinfectant solution and their body temperature will be checked every day after returning to work.
Regarding our sales team and technical team at trade fairs, before attending the fairs, all of them are asked to self-quarantine for 14 days to ensure they've not contracted the virus and do not pose a public health risk.
We greatly appreciate your understanding and support.
February 9, 2020
Uniview LED