Shenzhen, China (January 18, 2020) – EuroShop is the world's largest trade fair for retail investment requirements. Future-oriented and dynamic as the industry itself, the trade fair presents itself in eight fascinating retail dimensions with all the trends and topics that are moving the future.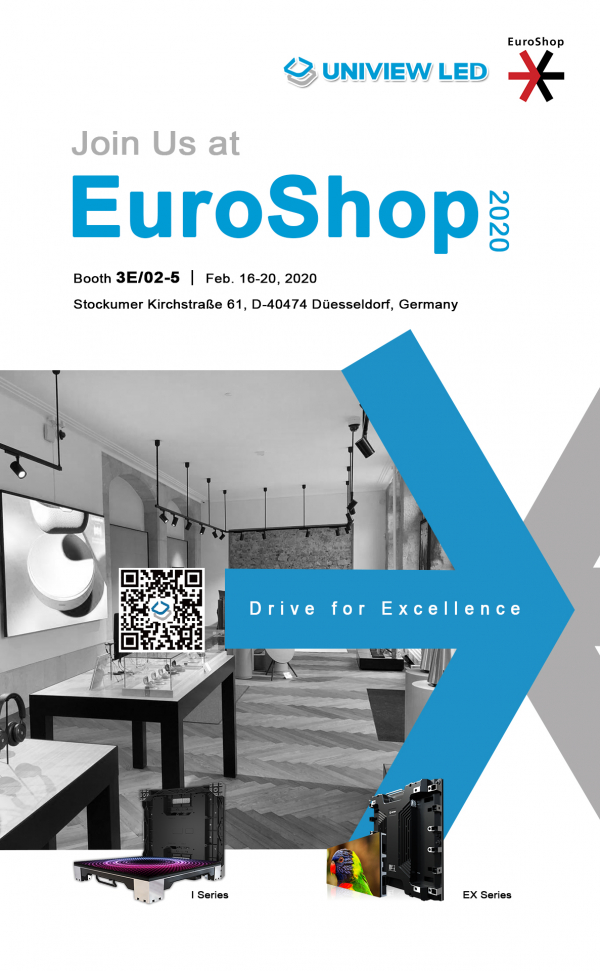 Uniview LED, as one of the global leading LED & LCD display solution providers, will bring these products to EuroShop, including I series interactive LED floor, EX series indoor fixed display and IB Pro series indoor fixed display.
Get more insights from Uniview LED!
I series – Get Interactive
Interactive LED floor display is always the perfect choice to grab the attention of customers or audience. Among all similar products, I series stands out with its unique competitive advantages. Extremely short response time, high stability and the wide viewing angle enable I series to provide the truly amazing experience for customers.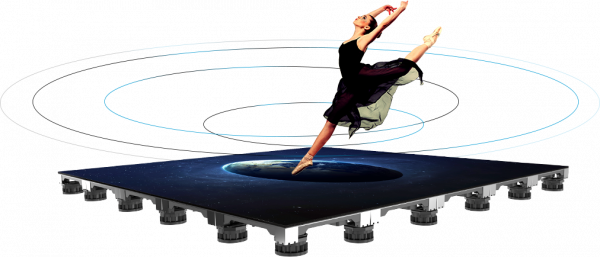 EX Series – Extraordinary Indoor Installations
EX series can easily adapt to any given space with a combination of 4 cabinet size. The truly seamless corner connection ensures an exceptional visual experiences. It's an ideal solution for indoor fixed installation, featuring super slim installation, easy maintenance and installation, etc. Whatever you want, all in EX series.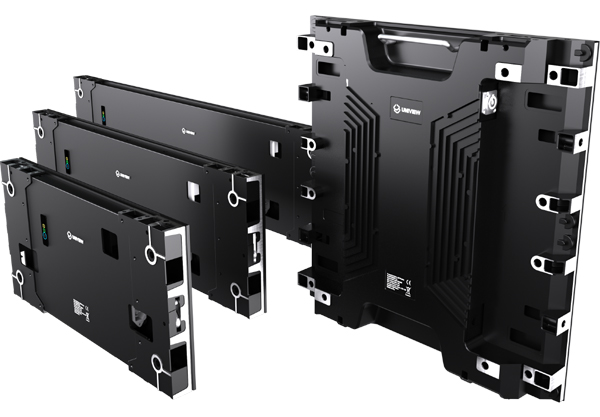 IB Pro – Super Slim Indoor Display
The IB Pro series is designed for indoor installation application. With only 40mm depth, fully front maintenance and installation, the product occupies the least space for installation. With cabinet sizes 750×250 and 1000x250mm, IB Pro enables to build almost any size of screens, providing maximum flexibility.

As the competition of retail industry getting increasingly fierce, there's never been a better time to think about bringing something different to your business. LED display provides your business an opportunity to communicate your brand message in a unique, visual way that serves to captivate and engage your target audience.
See you at EuroShop 2020!