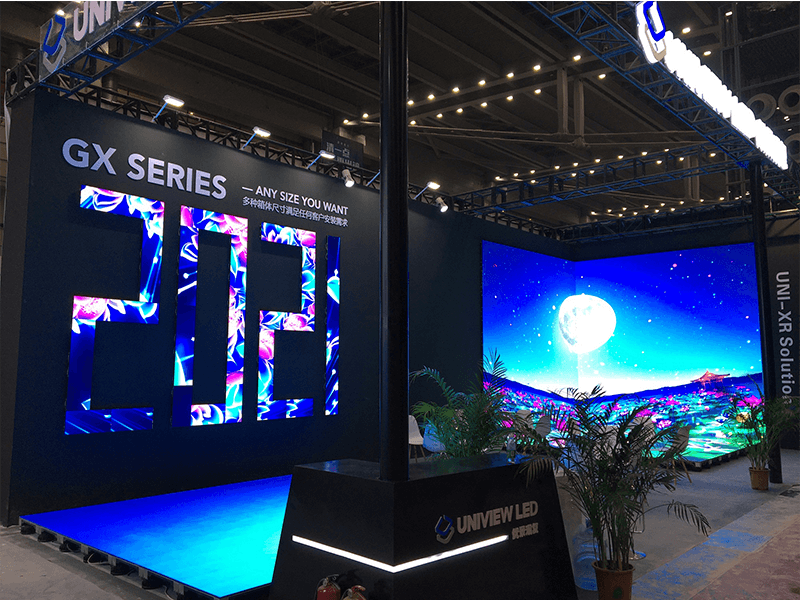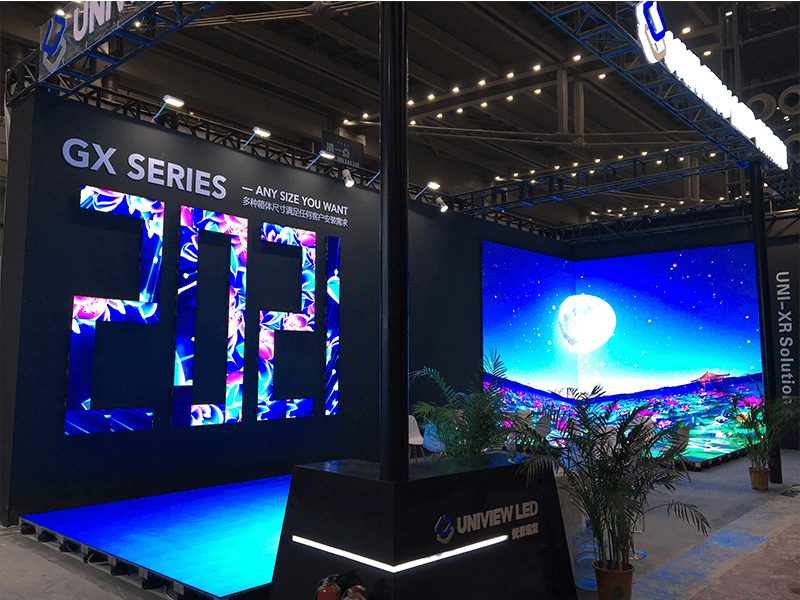 Compared with the Uniview's exhibits last year, there were much more advances in our products and technology.
During the show, Uniview showcased three applications of LED display.
First, GX series for indoor fixed.
Creative "2021" shape is formed by Uniview GX series, which is available in multiple cabinet panel sizes satisfying various needs for splicing.
The panel is as thin as 47mm, greatly saving installation space.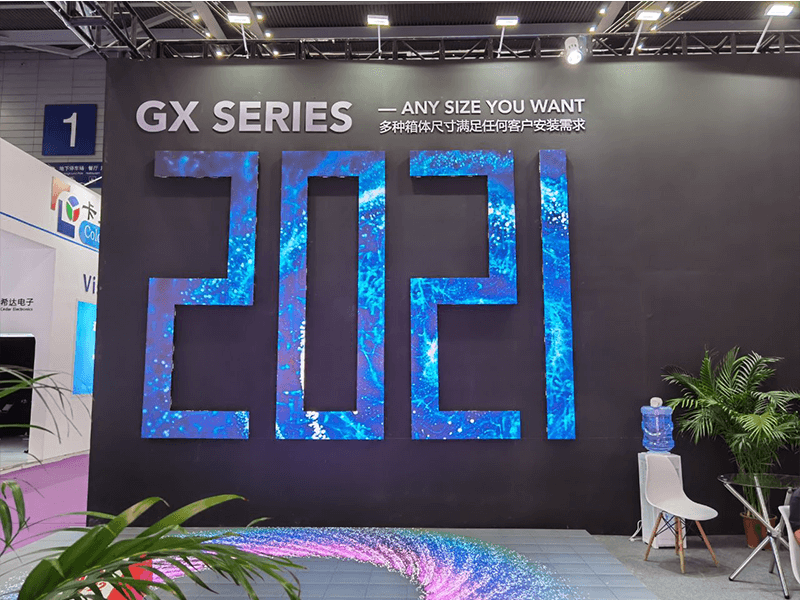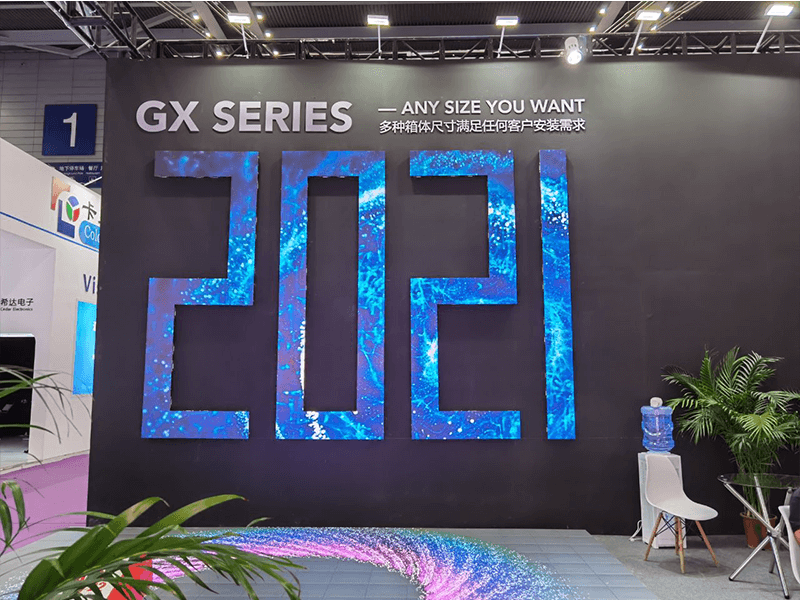 Under the GX series,  our interactive floor was beautifully lying on the ground.
Undoubtedly, this floor is always our star product, grabbing people's attention and creating immersive experience.
Its response time is as less as 0.1s. Besides, adjustable feet ensures a extremely flat screen despite uneven ground.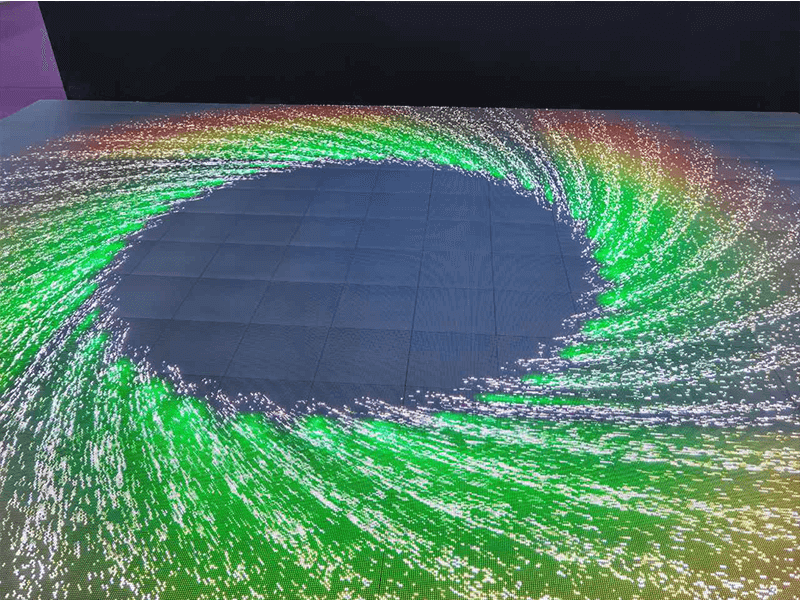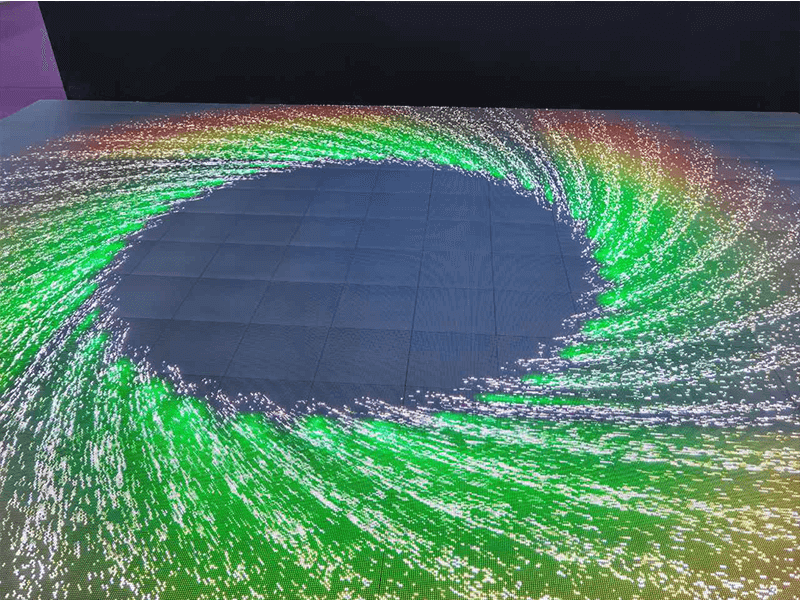 At the right of GX series is XR application.
XR, short for Extended Reality, refers to all real-and-virtual environments generated by computer graphics and wearables.
The 'X' in XR is simply a variable that can stand for any letter. XR is the umbrella category that covers all the various forms of computer-altered reality, including: Augmented Reality (AR), Mixed Reality (MR), and Virtual Reality (VR).
XR technology can be applied to theater, movie studio, TV studio, education, real estate, remote healthcare and so on.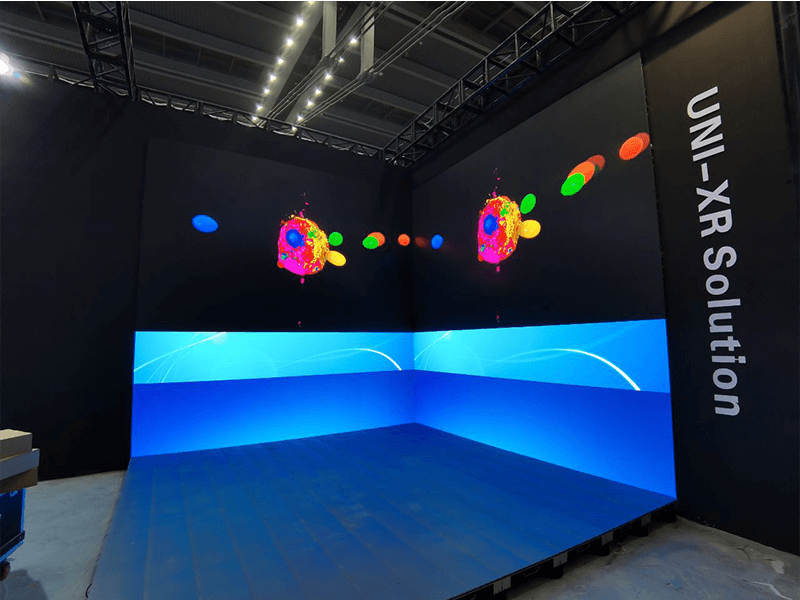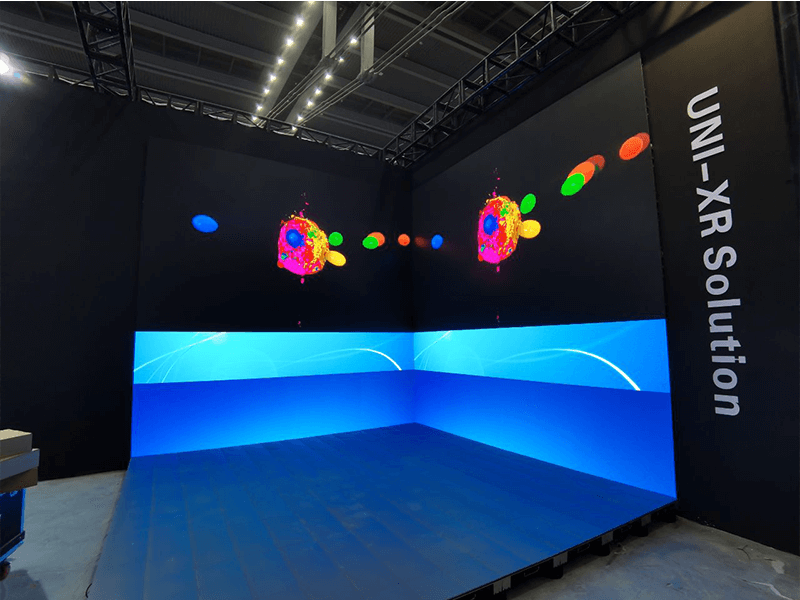 Like our slogan-"Drive for Excellence", Uniview will keep going forward and offer superior products and services to our clients around the world.