DOOH screens are "attention magnets". Good content and design will attract more consumers and get optimum advertising effectiveness.
Designed for premium outdoor fixed installations, Falcon series is suitable for various outdoor high-traffic public areas, including movie theater lobbies, bus shelters, airports, metros, railway stations, gas station, malls, business districts, exhibition centers and more. The product comes in 2 pixel pitches – 2.9 and 3.9mm, and is available in 500*500mm and 500*1,000mm cabinets.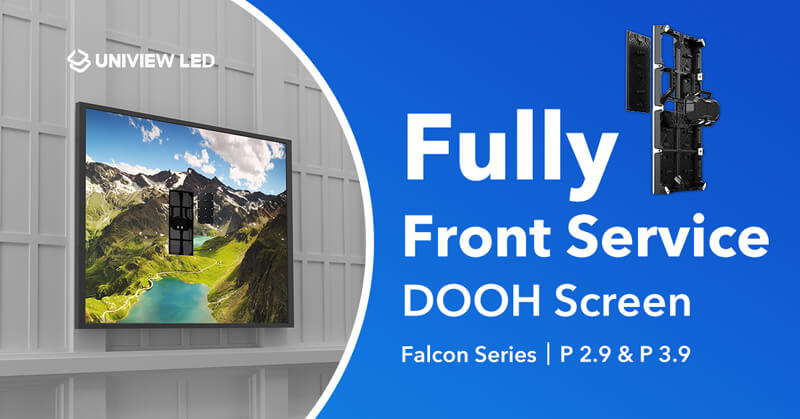 Excellent Reliability
As we know, DOOH screen needs to work outdoors in different areas and climates, thus excellent reliability will guarantee a long life span and good performance.
Carrying a unique design, the deformation-proof module ensures no visible deformation even at -30℃ or 80℃. With IP 65 waterproof rating and the improved heat dissipation on power box, Falcon series delivers brilliant performance no matter where the screen installed and what the weather is.
Superior Image Quality
Falcon series achieves high brightness up to 6,500~7,000 nits, enabling it to display clear and vivid image even in direct sunlight. It also has a high refresh rate for displaying high dynamic range pictures.
Easy Installation
Thanks to the fully front access design and ultra-thin cabinet – 89mm depth only, Falcon series can perfectly blend in with the architecture and greatly save space. To fit different needs, it can be installed curved, flat or at corner.
Fix & Rental
Falcon series can be used for fixed installation or rental application. Quick installation and dismantling can be realized with the rental locks.
Falcon 3.9 at A Ski Resort in Austria
Excellent reliability enables it to work normally in extremely cold weather. And thanks to the front maintenance design, it can be installed directly against the wall.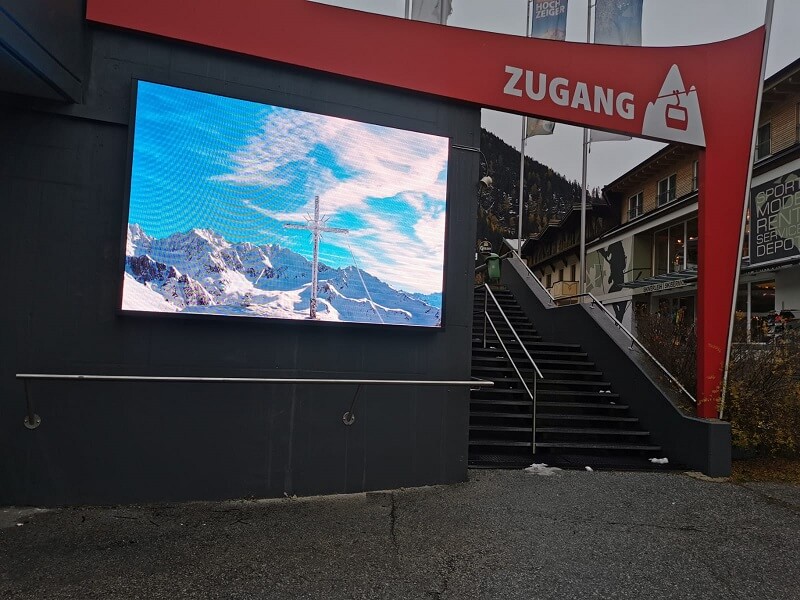 Know more about it in the product page: https://www.univiewled.com/product/falcon-series-premium-outdoor-fixed-installations/