Shenzhen, China (March 21, 2020) – To provide an ultimate experience for indoor fixed installations, for example in retail space, hotel, cinema, airport, etc, Uniview LED launched EX series in the end of 2019. It breaks the limitation on screen sizes with a combination of 4 cabinet sizes. It's an ideal solution for indoor fixed installation, featuring super slim installation, easy maintenance and installation, etc. Whatever you want, all in EX series.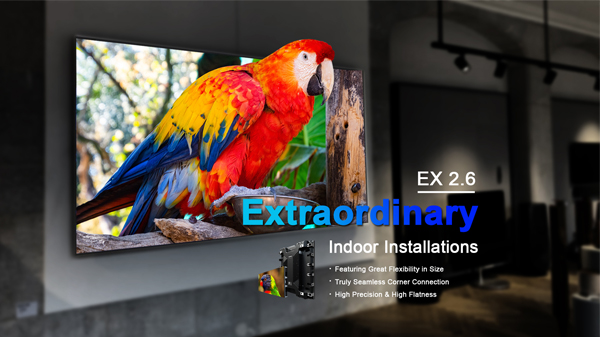 Any Size You Want
EX series is designed to build the most suitable screen size for your indoor fixed installation project. It can easily adapt to any given space with 4 cabinet sizes, covering 500*500, 1,000*250, 750*250 and 500*250.


Highly Modular Design
With the highly modular design, modules of EX series are completely interchangeable for different cabinets, no need to manage different types of modules for one batch of screens.
Besides, modules of EX series can also be applied to Astro series.

Easy to Service and Install
EX series is designed for front maintenance and installation. The cam lock enables quick installation.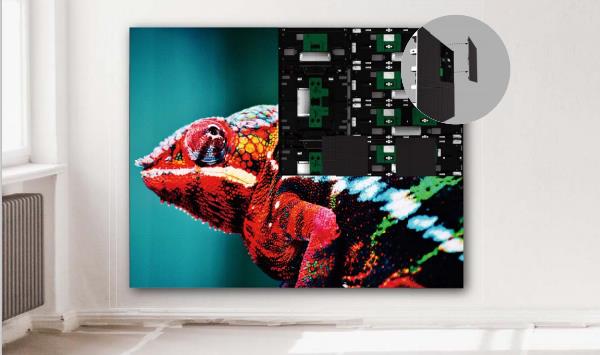 Super Slim Installation
EX series can be installed directly against the wall, with installation depth less than 80mm including back support
*Assume the size of back support is 40mm.

Strive for Perfection – Truly Seamless Corner Connection
For conventional cabinets, the gap for corner connection usually exceeds 3mm without cutting the PCB. When it comes to EX series, there's only 1mm gap with PCB cut. No annoying and obvious black line between cabinets any more.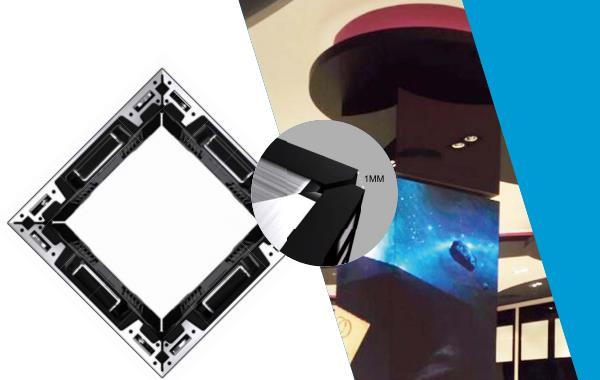 High Precision & High Flatness
The cabinet of EX series is made of die-cast aluminum to ensure high precision and high flatness, which also effectively eliminates the black line and bright line among modules.

Eye-catcher – Exceptional Visual Experiences
EX series delivers excellent visual experiences. PWM high refresh rate driving IC ensures the first-class gray scale even in very low brightness, delivering exceptional performance behind the camera. 1.9mm and 2.6mm model use SMD1515 from top encapsulation brand to deliver a great contrast and ensure the wide viewing angle and great color uniformity.

Ready from March 2020
After being showcased at ISE, EX Series begins shipping globally from March 2020. For further details, please don't hesitate to get in touch with us!